Paul Basham Associates were approached by Silva Homes to support the redevelopment of land occupied by 27 sheltered housing units.  After an iterative process, the final design proposals comprised 9 residential dwellings, progressing to a full planning application.
Silva Homes instructed us to assist with the highway works required for a planning application to redevelop a sheltered accommodation site in Bracknell. Rowley Close itself is a private road, with all existing properties owned and managed by Silva Homes. The proposals involved the demolition of the Dennis Pilcher House and the construction of 9 new residential dwellings.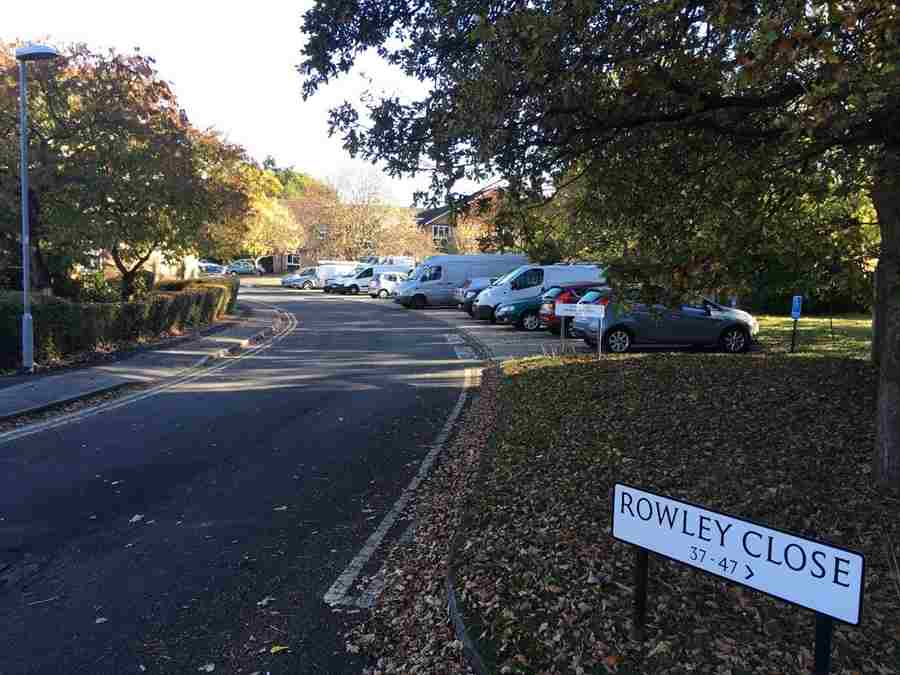 Our initial approach was to carry out a site visit in order to gain a better appreciation of the site conditions and the surrounding area. As part of our site visit we also undertook a parking survey in line with the Lambeth Survey methodology, mindful of the quantum of parking available to wider residents on Rowley Close. We then visited the site on different neutral days and at different times throughout the day in order to get an accurate representation of parking demand within the vicinity of the site. Such an approach was well received by Bracknell Forest Council and supported our subsequent Transport Statement.
Following our site visit and initial discussions with the local authority we progressed with writing our Transport Statement to support the scheme from a highways perspective. As part of the Transport Statement we also undertook vehicle tracking exercises and prepared visibility splays to support the application and evolution of the layout prepared by Churchill Hui.
We are pleased to have contributed to the success of the scheme which was granted approval in December 2017 and look forward to seeing the development following its completion.
From Our Client
I have used Paul Basham Associates to carry out traffic surveys on a number of potential developments over the past three years.  The service has always been fairly priced, an accurate breakdown of what is included in the fee was supplied.  The team have always been approachable, offering a friendly service and tailoring reports to suit my company's needs, all carried out in a prompt and professional manner.  Paul Basham Associates understood the brief that sometimes their work is of a sensitive and confidential nature due to existing residents.  All in all, a great service with value for money.
Graham Clark
Development Manager
Silva Homes