Back in 2015 Paul Basham Associates were instructed by McCarthy & Stone to support the submission of a planning application for the redevelopment of a car sales and service centre to 38 'Retirement Living Plus' Units. The project team are delighted to see all their hard work has been rewarded with the approval of the scheme.
McCarthy & Stone instructed Paul Basham Associates to provide highways advice required for the submission of the planning application in relation to the redevelopment of a car sales and service centre to 38 'Retirement Living Plus' Units at The Broadway, Old Amersham.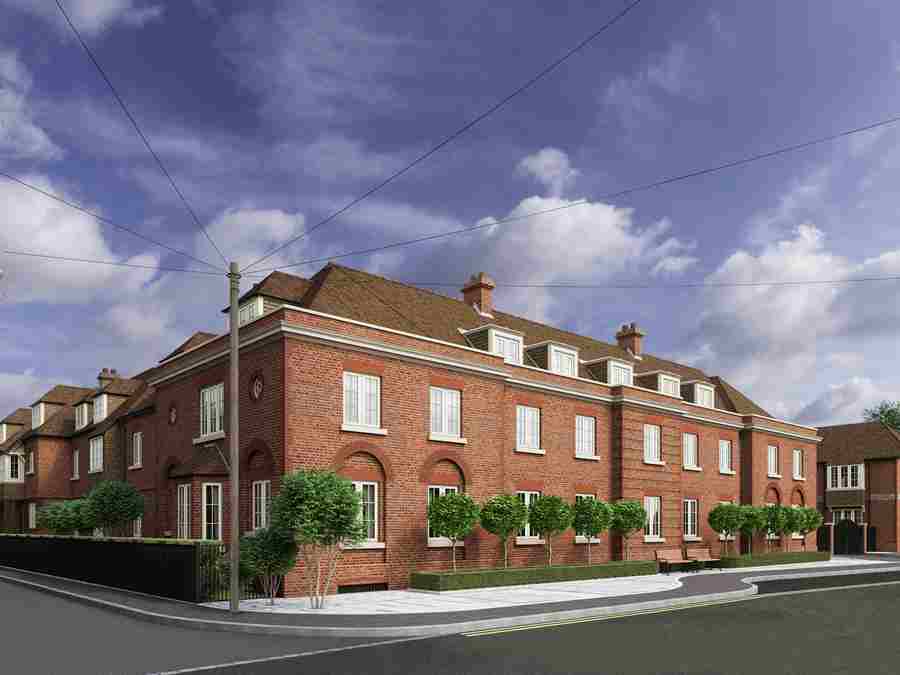 Given the development proposals included for a new point of access, an access assessment was undertaken alongside liaison with the local authority to eliminate any potential issues at an early stage. The scope for this stage involved undertaking speed surveys to inform a visibility splay assessment. Swept path analysis was carried out to ensure geometries were of a suitable standard and in line with local guidance. The principle of access to the development was agreed to be safe and suitable with the highways officer, giving confidence to the project team to progress to the planning application.
As part of the second stage of works a site visit was undertaken enabling the context of the site and existing transport conditions to be visualised. Following this a Transport Statement was produced. This detailed the excellent sustainable credentials of the site which will be beneficial to future residents, the proposed development including the outcome of the access assessment and a trip rate assessment outlining the reduction in trips on the local road network in comparison to the existing car sales and service centre. The trip rate assessment demonstrated that the proposals would lead to an 93% reduction in trips in the AM peak, an 89% reduction in trips in the PM peak and an 88% reduction across the day leading to a betterment to the operation of the local road network compared to the existing.
Whilst the proposals received no highways objection, the scheme was refused in December 2016 and went to appeal and ultimately approved in July 2017. Construction is now underway and the highways team at Paul Basham Associates are excited to see the completion of the scheme.