Working alongside Stride Treglown Architects and Bentley SIP Systems, Paul Basham Associates were appointed by Ascia Construction to take the design of the project from tender through to completion for this new 2 storey building on the Peter Symonds Campus in Winchester.
Paul Basham Associates were appointed by Ascia Construction, to undertake the detailed design of the substructure, drainage and external works for the new 2 storey building. All superstructure works and design, was undertaken by the appointed SIPS Panel specialists.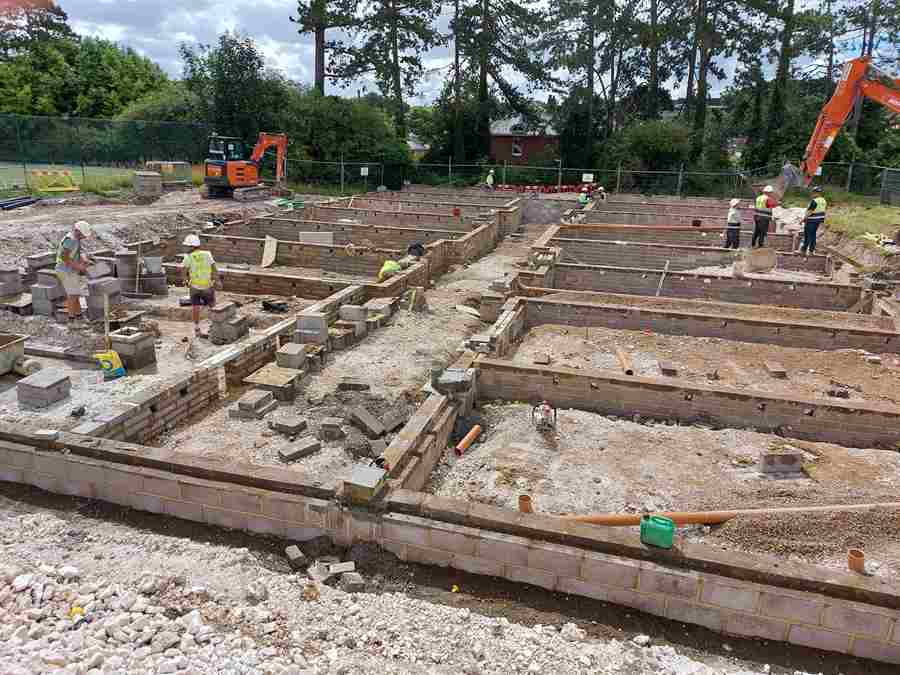 Paul Basham Associates were engaged early by Ascia Construction with a view to looking to rationalise the design provided at D+B Tender Stage, whilst staying with the Clients ERs.
Ascia chose to adopt a specialist designed SIP's panel system, so our duties were limited to the external works, drainage, foundations and retaining walls for the sloping site.
We were also requested to undertake some vehicle tracking to ensure that a fire engine could access the site during and post construction, which also had implications on the final external works layout.
The project was successfully delivered and opened in May 2023.