A £75m programme that was first announced by Highways England in August 2016 is near completion. The roundabout, which is located in North Tyneside, along the A19/A1058, is around 80% complete.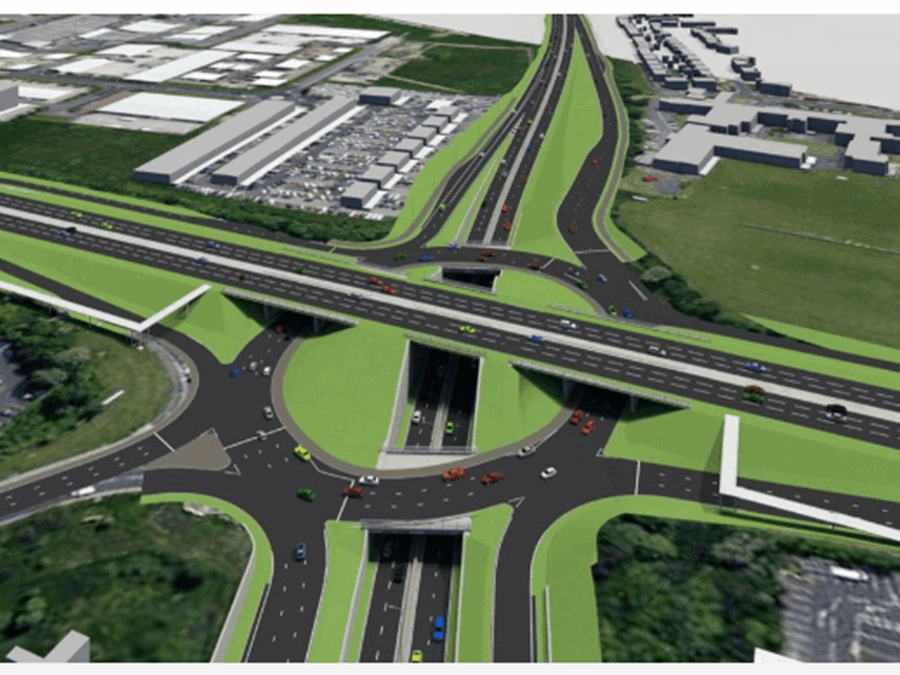 When announced back in August 2016 the programme was aimed at helping to ease congestion and improve safety on the A19. Triple-decker roundabouts already exist in the UK on motorways and major A roads, including the M25 junctions with the A2 and A3, however, this will be the first triple-decker roundabout in the north east of the country.
The Silverlink roundabout will remain the same, while the A1058 Coast Road will continue to run on top of the junction. Throughout the project, there has been enough soil removed to fill 32 Olympic sized swimming pools, to create an underpass through which the A19 will run.  It has been reported that, once open in March next year, more than 35,000 vehicles are expected to use the new road each day.
The full article can be found here: https://news.sky.com/story/first-triple-decker-roundabout-in-north-east-nears-completion-11484955