A number of improvements to the A40 between Oxford and Witney have been tabled for public consultation between the 30th November 2018 and the 1st January 2019. Highlighted as one of the major barriers to potential growth in West Oxfordshire, the works will seek to address the congestion issues suffered by thousands of motorists on a daily basis by looking to offer increased capacity for vehicles travelling between Oxford, Eynsham and Witney, whilst also offering a number of viable alternatives to the private car (including major improvements to bus and cycle travel).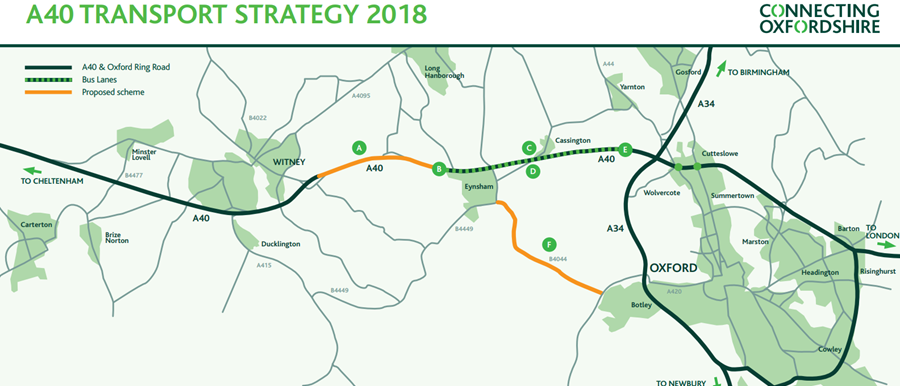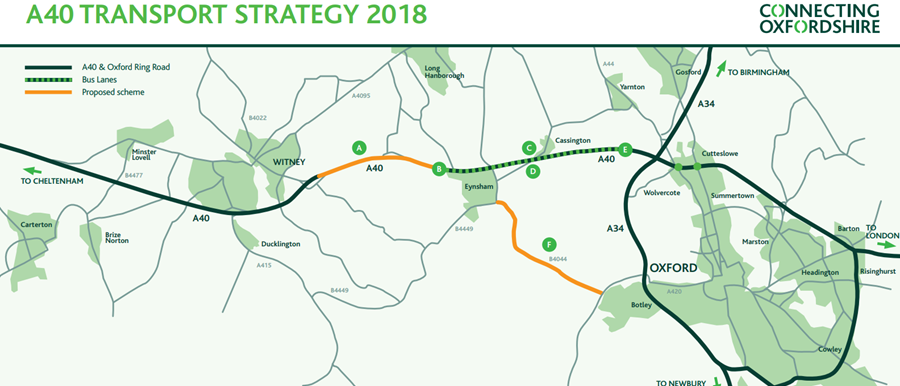 In particular, the proposed improvement works include for the construction of a new 1000 car Park and Ride facility in Eynsham (accessed via a new roundabout junction) with dedicated bus lanes between Eynsham and Oxford, additional bus stops and an eastbound bus lane between Eynsham and the Dukes Cut canal bridge near Wolvercote. Improved cycle facilities are also proposed, with a continuous 3m wide footway/cycleway between Witney and Oxford and improvements to cycle infrastructure at several junctions along the A40. 
 In addition to the outlined improvements, the county council have also identified several longer term improvement works for the A40 including the provision of a continuous eastbound bus route over the Dukes Cut Canal with segregated cycle lanes, further extension of the A40 dual carriageway and linkage of the improved cycleway into National Cycle Route 5. 
With our Oxford office located within close proximity to the A40, and some of our team using the road on a regular basis, we are only too well aware of the various delays and congestion issues that often occur. If you want to find out more about the proposals, all the information is available online at https://www.oxfordshire.gov.uk/residents/roads-and-transport/future-transport-projects/a40-eynsham-park-and-ride?utm_term=nil&utm_content=. Comments can be made in person at the 3 public consultation events, or online when the survey responses open on the 30th November. Let us know your thoughts below too!