Following a recent flurry of grants of planning permission, Paul Basham Associates are proud to have helped deliver over 16,000 dwellings for the retirement and care sector in our first ten years of trading.
Having provided the full range of our transport planning, travel planning and civil engineering services to support over 400 retirement and care schemes, we are delighted to see our work play a small part in providing this specialist accommodation across the country.
Whilst retirement and care schemes clearly help to meet a growing demand for specialist housing, they also help to drive the property market by increasing opportunities for those ready and wishing to downsize, freeing up larger family homes for others to move up the property ladder.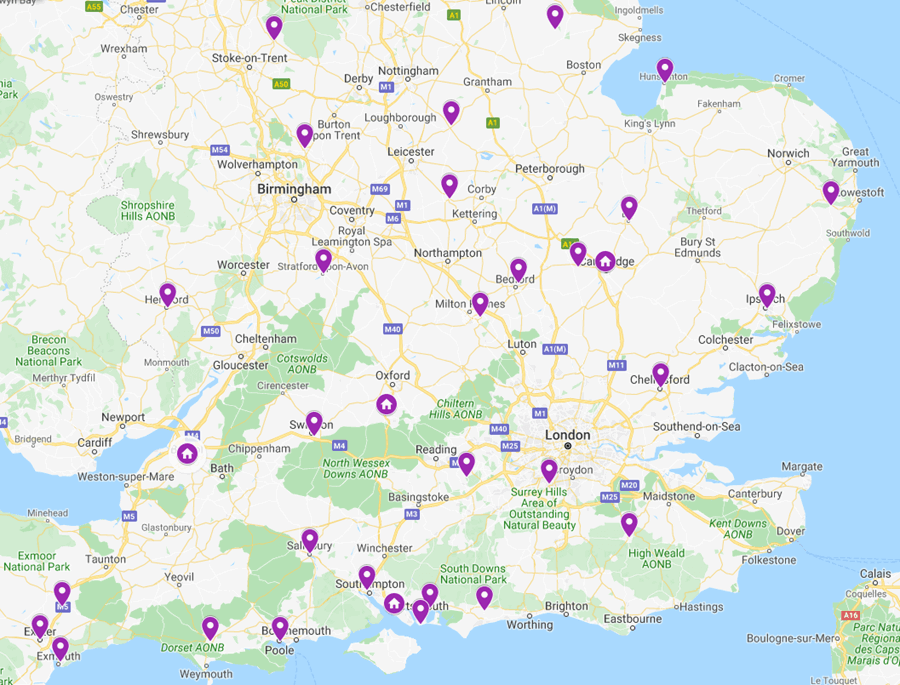 Given the nature of residents of these schemes, sites need to be in particularly sustainable locations, with a range of facilities within walking distance and within reach via public transport. Typically, retirement schemes in particular are in town centre or edge of town centre locations, usually on brownfield sites such as car garages, petrol stations, or other underutilised land. Such sites can be constrained but given the nature of the use and typical location, lower parking provision is required than for traditional housing. However, where local parking standards vary significantly and have been informed by industry evidence to a varying degree, it is crucial to follow an evidence based approach on parking provision to ensure schemes receive planning permission.
In a similar manner, the characteristics of typical residents of retirement and care schemes are such that cycle ownership tends to be minimal. Whilst the benefits of sustainable travel behavior are well known, the opportunities to encourage this can be limited for the elderly or those with limited mobility. It is again important to proceed with an evidence based approach, particularly where local cycle parking standards tend to follow a one size fits all method.
According to the Government's recent publication 'Housing for older and disabled people,' (June 2019) planning guidance, the number of people aged 85 and over is expected to double to 3.2 million by 2041. With a large and growing demand for retirement and care schemes, we look forward to continuing to work with our clients, old and new, to meet this challenge head on. If you have a site that you would like us to assess, please don't hesitate to get in touch.