Some of our team concurrently visited the Southampton and Reading offices of Vail Williams this week to deliver a knowledge sharing presentation to their planning teams from across their regions, answering questions and ending with an open discussion over lunch. Thank you to all those who participated!
Questions ranged from current transport policy and highways design to hot topics in the news including electric vehicle infrastructure and the favoured route between Oxford and Cambridge.  It was an opportunity for the teams at Paul Basham Associates and Vail Williams to meet and ask any questions in an open forum. We reviewed existing schemes, highlighting constraints and opportunities and how to make the most of them. All questions were answered and there was definitely food for thought for all. We really enjoyed it and hope the insight will help with finding the best solution for clients and future projects.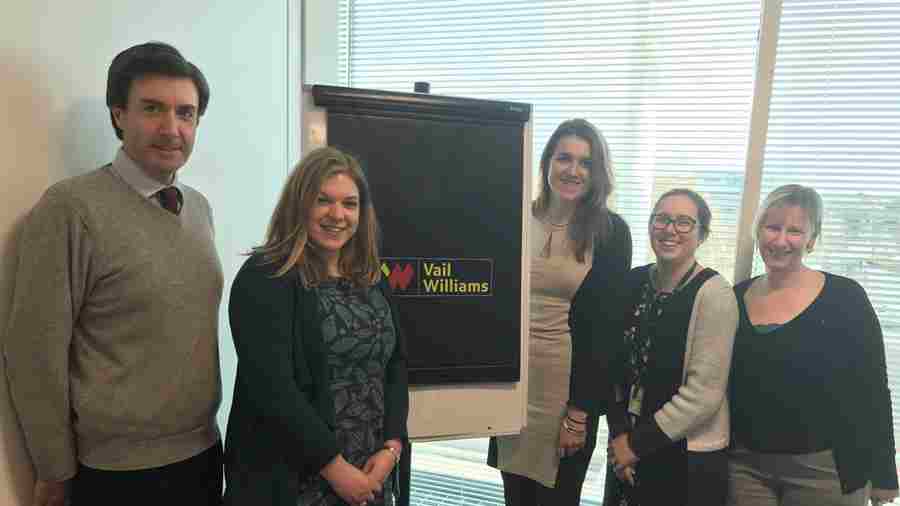 Vail Williams LLP's Planning Team would like to thank Paul Basham Associates, and Vicky and Mark in particular for delivering a bespoke CPD session which has led to a great understanding of highways Issues.  The session was enjoyable, informative and professionally run.
Alice Attwood
Planner
Vail Williams
We are keen to deliver more CPD sessions to share knowledge with our client and design team colleagues, so please get in touch if you are interested or have any questions by emailing info@paulbashamassociates.com or calling the relevant office.