We continue to work across a variety of sectors, and our civils team can now offer the following services (but are not limited to!): S278/S38 design and agreements, highway alignment and design, drainage and SuDS design, Flood Risk Assessments, foundation design, earthworks, residential and commercial layouts (inc. FFLs).
Since the company was founded, we have offered Transport Planning and junction design (amongst other services), but as the business grows we want to offer our clients a more complete package- a "one-stop shop" for planning and site development. We therefore have begun expanding our civils team and are now proud to be able to offer a wider range of services on this side of the business.
Rob Wilson
Technical Director
Paul Basham Associates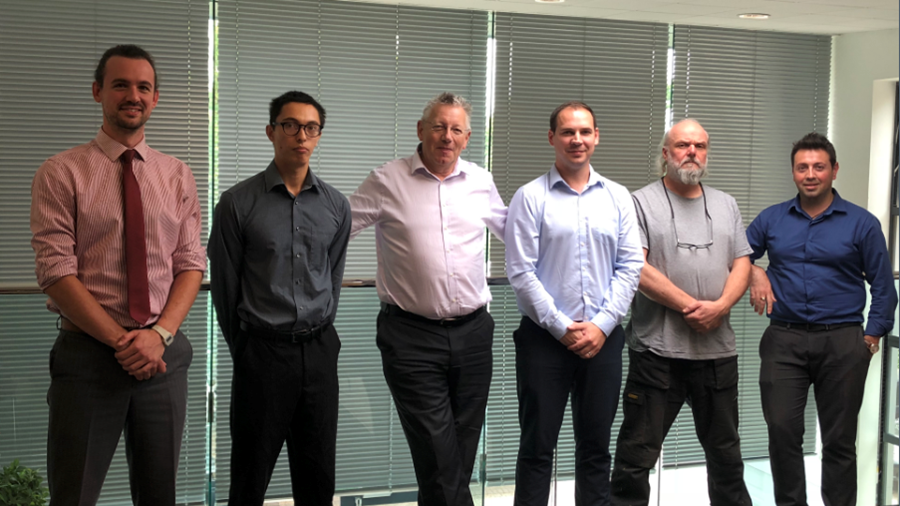 Rob Wilson
Technical Director
Leading the Civil Engineering Team with over 40 years' experience, Rob is responsible for managing projects to ensure project delivery and guarantee customer satisfaction.  Rob motivates and leads his professional team to deliver innovative solutions for the client.  He also has responsibility for developing company procedures, training and contributes to the strategic direction of the business.
Rob's areas of expertise include: S278, S38, S104, S98, S185, Sustainable Drainage Systems (SuDS), structural and foundation, drainage, highway alignment, earthworks and FRAs.
Adam Shephard
Principal Engineer
Adam is a Chartered Civil Engineer with the ICE and joins the team bringing over 10 years' experience in the industry. He has a wide variety of experience with various clients, and has core skills in highways design and detailing, team management and technical reporting. In his spare time, Adam is a keen climber and home brews beer.
Adam's area of expertise include: highways design & detailing, pavement engineering, drainage strategy, SuDS and FRAs.
Chris Penny
Senior Engineer
With a wealth of experience having been in the industry for over 16 years, Chris has joined us from TfL where he successfully managed the design process on a variety of high profile schemes throughout London. In his spare time, Chris likes playing sport, travelling the world and keeping his two young children entertained. He is even currently undertaking a full renovation of an 1890's Victorian Semi!
Chris' area of expertise include: S278/S38 agreements, drainage design and highway design/planning.
Ervis Koci
Highway Engineer
Ervis joined Paul Basham Associates in October 2015 and since then has undertaken an extensive range of highways schemes. His attention to details is a key element and as a result he creates high quality designs. Ervis has over 10 years' engineering experience across a variety of sectors, and after only a few years with the company has very in depth experience with S278 and highway design. He is passionate about tech, talent shows and foreign languages.
Ervis' area of expertise include: S278/S38/S184/S171 agreements and highway design/planning.
James Bragg
Civil Engineer
James joins Paul Basham Associates having completed his Masters in Civil Engineering in 2017 from the University of Portsmouth. Although relatively early on in his career, James boasts an impressive CV having worked for a special marine engineering contractor on projects in Scotland and across the UK, as well as bespoke design of hydraulic structures. The opportunity to enhance his knowledge and understanding of both highway and drainage engineering was the biggest factor in his decision to join our team.
James' area of expertise include: drainage design (+ MicroDrainage), S278 and S184.
Richard Lowden
CAD Technician
Richard is a highly motivated Civil Engineering Technician with a wealth of experience in commercial and residential schemes and is passionate about producing quality work.
Richard's area of expertise include: residential, highways, drainage, structural AutoCAD, tracking and pump stations.