James Rand has been with Paul Basham Associates since 2013, and made the move to help establish the Oxford office in January 2016. In conjunction with his dedication to his role as Transport Planner, Paul Basham Associates have been sponsoring James through a part-time MSc in Transportation Planning and Engineering at the University of Southampton. Whilst we always knew James was a special talent, the University has recognised this too.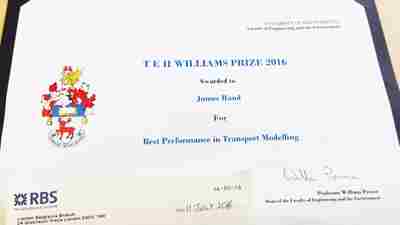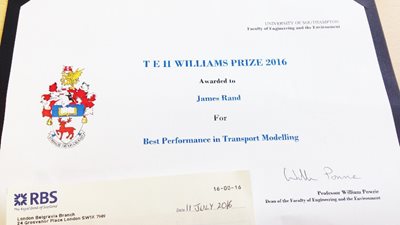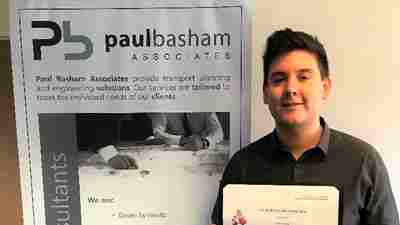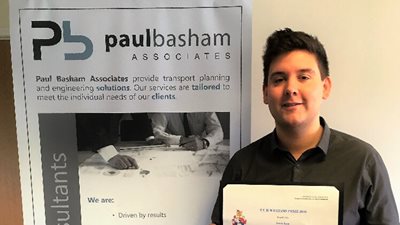 The T E H Williams Prize, issued by the Chartered Institution for Highways and Transportation, is awarded for "Best Performance in Transport Modelling." James is the deserving recipient of this award, and has achieved an average of 82% for his first year of the MSc course.
Please join us in congratulating James on his first class performance. We wish him well in his second and final year of study, due to get underway this week!