Working alongside Re-Format Architects and Bentley SIP Systems, Paul Basham Associates were appointed by Ascia Construction to take the design of the project from tender through to completion for this new single storey teaching block at Brockenhurst College.
Paul Basham Associates were appointed by Ascia Construction, to undertake the detailed design of the substructure, drainage and external works for the new building, based on the tender information provided. The building was to be constructed as single storey but designed as 2-storey, to enable future expansion of the building, with all superstructure works and design, being undertaken by the appointed SIPS Panel specialists.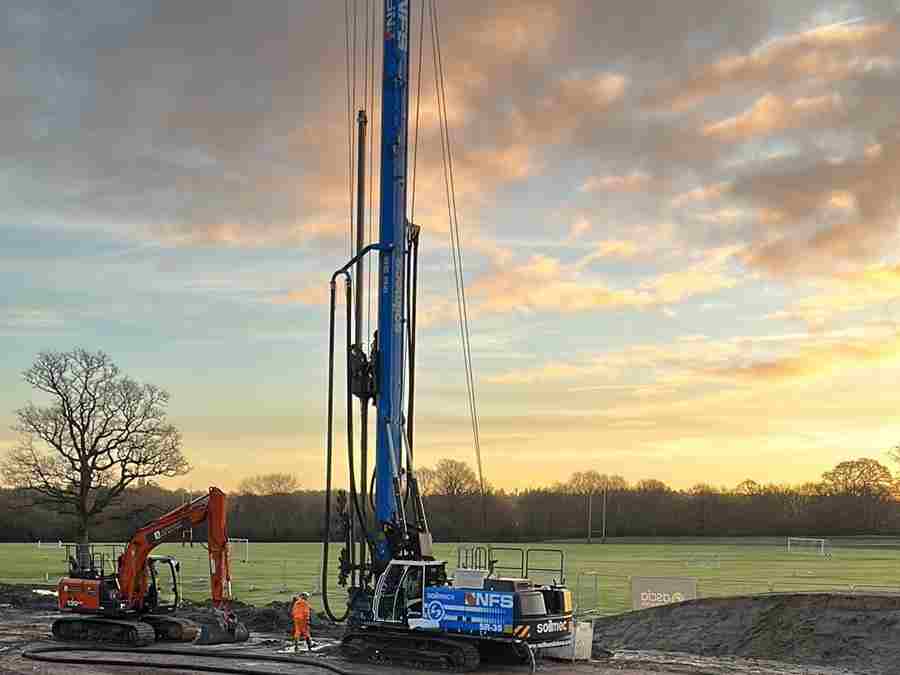 Paul Basham Associates were engaged early by Ascia Construction with a view to looking to rationalise the design provided at D+B Tender Stage, whilst staying with the Client's ERs.
Ascia chose to adopt a specialist designed SIP's panel system, our role was to provide the external works, drainage, and foundations to the building based on information the provided by the design team. Ground conditions required piled foundations with reinforced concrete ground beams to support the building and attenuation crates to store rainwater until it could be adequately discharged into the existing surface water drainage system on the site.
The project is currently on site and due to be opened in Autumn 2023.